Welsh Government COVID-19 funding
Welsh Government COVID-19 funding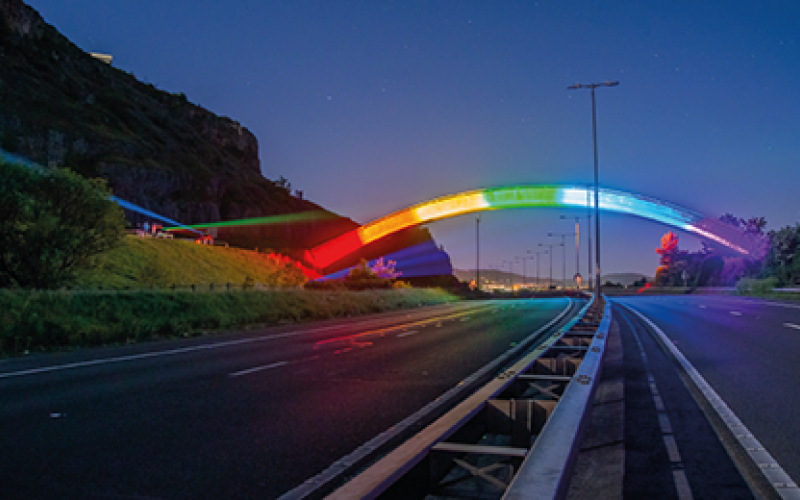 In May, the Welsh Government published new spending plans in response to COVID-19.
This was the first time the Welsh Government has ever produced a Supplementary Budget in May. In most years, the First Supplementary Budget is a very technical exercise, with limited changes in spending plans.
But this year's Budget update is different. It sets out plans for £2.5 billion of new spending to support the response to COVID-19. This represents an increase of more than 10% in the Welsh Government's budget: a level of annual increase that is without precedent.
Sources of the COVID-19 funding
Figure 1 shows the sources of funding for the Welsh Government's COVID-19 expenditure.  The vast bulk comes from an increase in the block grant, which is directly triggered by COVID-19 related spending commitments in England.
The Welsh Government has also reprioritised its available EU Structural Funds to support the response to COVID-19 and moved funding away from some of its pre-existing programmes in order to prioritise the COVID-19 response.
Figure 1: Source of £2.5 billion new funding for COVID 19.
Note: 'Other' includes an increase to the block grant as a result of the UK March 2020 Budget (which was not included in the Welsh Government's 2020-21 Final budget), which is partly reduced by an expected reduction in funding from the Welsh Rates of Income Tax.  There is more detail on this in the Explanatory Note [opens in new window] to the Welsh Government's 1st Supplementary Budget.
Source: Audit Wales analysis of 1st Supplementary Budget 2020-21.
The £256 million of re-prioritised funding comes from over 60 different individual programmes across the Welsh Government. There is not space to set these out in detail.
Some of the key movements in funding include: £50 million which was intended to improve NHS waiting times; £30 million previously set aside for the Childcare Offer for Wales; £16.3 million for higher education funding; and £12 million apprenticeship funding.
The £2.5 billion new spending commitments can be split between two main areas of expenditure:
Support for business, voluntary sector and transport (£1.7 billion); and
'Health and public services' (£763 million).
Support for business, voluntary sector and transport
COVID-19 is making a very deep impact indeed on national economies around the world. The Office for National Statistics reports that during April alone the UK economy shrank by over 20%. This is the largest reduction, by some margin, since records began.
The Welsh Government is seeking to support businesses and charities as they try to weather this economic storm. Figure 2 breaks down the 'Support for business, voluntary sector and transport'.
Figure 2: Breakdown of the £1.7 billion allocated to support for business, the voluntary and third sector and transport
Note: The Economic Resilience Fund also includes £100 million of capital funding which has been repurposed within the Wales Development Bank.
Source: Audit Wales analysis of 1st Supplementary Budget.
Health and other public services
The pandemic has also had deep impacts on all our public services. We have seen rapid transformation in some key areas, with new field hospitals built in weeks around Wales. We have seen some services paused and some staff redirected to other tasks.
Figure 3 sets out the breakdown of the additional funding for public services. As might be expected during a health crisis, the bulk of funding has been allocated to the NHS. Social care gets £50 million for a one-off staff payment and care packages for recovering patients as well as £40 million within the Local Government Hardship Fund to address increased costs in social care.
The Welsh Government has provided local government with significant additional funding in order to manage a range of impacts, including additional costs and loss of income streams during the pandemic.
Figure 3: Breakdown of the £763 million funding allocated to health and public services
Note: The Local Government Hardship Fund includes: £40 million for extra costs in social care; £40 million to support those entitles to free school meals; £10 million to address homelessness and rough sleeping; £7m to support the extra costs of excess deaths; and £78 million to offset loss of income and support financial resilience.
Source: Audit Wales analysis of 1st Supplementary Budget 2020-21.
Other COVID-19 related resources
As well as the extra money in the block grants and reprioritised between departments and programmes, there have also been significant changes within departments to redirect funding towards priority areas.
Figure 4 sets out some of the key examples.
Figure 4: Key movement of funding within departmental budgets to respond to COVID-19
£29m within the transport budget for the bus hardship fund, recognising passenger numbers have fallen by up to 90%. NHS staff will also receive free travel on buses throughout Wales as part of this support package.
£35m of capital funding from the Integrated Care Fund and Innovative Housing Programme to accelerate discharge from hospital and decelerate hospital admissions and for more permanent accommodation for vulnerable people temporarily housed.
£200k capital funding for the Violence Against Women, Domestic Abuse and Sexual Violence grant to address emerging issues faced by refuge providers. This includes support for additional beds, mattresses and white goods, as well as IT equipment for children, young people and adults who have to study at home due to closures of education settings.
£1.7m for mental health in schools will include new support to improve counselling provision, including age appropriate support for under-11s who may be experiencing increased stress or anxiety as a result of the coronavirus outbreak.
£3m to provide digital provision to disadvantaged learners recognising that many young learners do not have access to an appropriate internet-connected device to participate in online learning activities from home and £3m to deliver the 'Stay Safe Stay Learning' programme to support the continuity of learning during the crisis
£10m of the Youth Support Grant in the education budget to enable youth services to continue to provide support, including through online outreach.
£5.5m to provide extra support for Welsh farmers and also provided eligible dairy farmers with the ability to claim up to £10,000 to cover 70% of their lost income to allow them to continue to operate without impacting on animal welfare and the environment.
Over £4m from within the Third Sector Support Wales budget to more flexibly support the twenty organisations this budget funds.
Up to £500k existing funding for Homelessness Prevention, to secure additional accommodation for people who are displaced during the pandemic, including victims of domestic abuse and potential early prison release persons. This funding aims to provide resilience and additional capacity in the event that local authorities are unable to meet demand locally.
£18m to safeguard businesses and jobs within the culture, creative and sport sectors. The funding will be delivered in partnership with the Arts Council of Wales, Sport Wales and the Welsh Museums Federation to support vulnerable organisations within the sectors and continue to deliver our health and wellbeing ambitions.
£800k will be shared by the Eisteddfod Genedlaethol and Llangollen International Musical Eisteddfod following the cancellation of events in 2020, which will assist business continuity including planning and preparation for the 2021 events.
Source: Welsh Government 1st Supplementary Budget 2020-21.
The new and refocused spending set out in May will not be the end of the story. The Wales Governance Centre has identified in its analysis [opens in new window] that there is a further £404 million set to come to Wales as a result of new spending commitments in England.
This funding had been announced but not formalised at the time of the Welsh Government's budget update. It is also likely that there will be further announcements on spending as the situation develops and we move into new phases of the response to COVID-19.
Within individual public bodies across Wales, there has been a huge re-prioritising of resources that also needs to be considered when thinking about the financial impact of COVID-19.
The most obvious example is that the NHS stopped all routine non-urgent activity; re-deploying staff and re-purposing operating theatres to support intensive care.  We know local government staff have been re-deployed to new roles with, for example, some parking enforcement officers helping manage queues at newly opened waste recycling sites.
The Welsh Government has said that 80% of its staff have been working on COVID-19 related activity to some extent. This redirection of people and assets represents a major re-allocation of publicly funded resources away from the day job towards responding to the pandemic.
The UK Government has also spent significant sums supporting people in Wales, in particular through its schemes for furloughing staff and providing support to self-employed workers.
HM Treasury data shows that over 316,000 employees – around a quarter of the workforce - in Wales took part in the furlough scheme and a further 102,000 took up support for self-employed people. The Welsh Government recently told the Public Accounts Committee that around 80% of businesses in Wales were making some use of the furlough scheme.
The scale of expenditure on the COVID-19 response is unprecedented in recent times and the pace of decision-making and administration presents its own risks and challenges.
In a recent statement [opens in new window], the Auditor General for Wales has emphasised some of the key principles for managing this funding in Wales and his approach to providing assurance and supporting scrutiny and improvement.
About the author
Mark Jeffs is an Audit Manager in the National Studies Team. He currently manages a range of value for money studies, including studies on fuel poverty, Brexit and our Picture of Public Services work. He has been with Audit Wales and predecessor bodies since 2004.