Finance for the Future 2021
Finance for the Future 2021
Looking for insight on how to navigate the changes and challenges taking place in the public sector?
This event is by invitation only
Seeking new approaches to help you adapt in a time of crisis?
Our 2021 Finance for the Future conference is back and here to equip you with the resources you need to steer a successful career.
You'll attend keynote speeches and plenary sessions on a wide range of topics that are relevant to you - the finance leaders of tomorrow. Learn about some of the key issues that the public sector is facing, and how finance professionals have adapted.
Have questions or concerns about work in the public sector in the current climate? Pose your questions to our speakers and have them answered on the spot.
The conference is brought to you by the Finance Skills Development Group; a partnership aimed at developing finance leadership skills across Wales. We were hoping to be able to host this conference face-to-face this year but after much consideration, have decided to move the event online.
Please note, the event may be recorded and stored on YouTube for future playback.
How do I register my interest?
Please complete your details on the booking form to the right of this page. When you sign up to an event that we have organised we collect specific information about you as a delegate, facilitator or contributor. Events can include conferences, engagement, or other meetings and events. To find out more, please read our Events Fair Processing Notice [opens in new window].
Joining instructions are circulated 1-2 days before the event. Please ensure you provide your work email address when booking a place to ensure that we can send information to you.
Speakers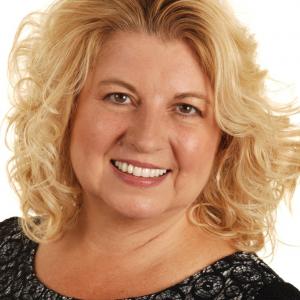 Alison Gerrard
Non-Executive Director of the Board for Audit Wales
Alison has had a public sector career in Wales spanning 40 years. She started out as one of the first NHS Finance Trainees in the early 1980s and qualified as a CIPFA Accountant. She also has a CIPFA qualification in Corporate Governance. Alison worked in NHS Wales for over 32 years; 11 years of those at Board level as a Director of Finance and latterly as Director of Governance. During her career she also took a secondment opportunity for a few years into Welsh Government and so has broad experience in policy development, strategic and operational planning, performance management and all aspects of financial management and corporate governance. 
Throughout her career, Alison has always been a champion of fairness treating people equally without discrimination or favouritism as well as upholding honest and equitable standards of behaviour. In 2014, Alison was appointed as the Independent Member on the WAO's Audit & Risk Assurance Committee and in 2017 became a Non-Executive Member on the Board.
Outside work, Alison is involved closely with her local theatre both on and off the stage and is a keen golfer.  She also is passionate about travelling and loves exploring places off the tourist trail.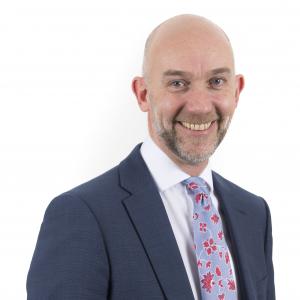 Adrian Crompton
Auditor General for Wales
Adrian Crompton was born and grew up in the Forest of Dean, in Gloucestershire, where he still lives today with his wife and two children. After studying Economics at Bath University, he lived and worked in Paris before embarking on a career in parliamentary service in the House of Commons. After a brief period as a government statistician, he moved to the newly established National Assembly for Wales (now, the Welsh Parliament/Senedd Cymru). Adrian undertook various roles at the Senedd before becoming Director of Assembly Business and senior procedural advisor to the Llywydd in 2007.
Between 2014 and 2018, Adrian worked as an Associate for Global Partners Governance, a social purpose company strengthening parliamentary democracy and political institutions in countries around the world. His expertise and practical support to senior politicians and civil servants was at the heart of projects nurturing democratic reform in Sudan, Iraq, Egypt and Jordan.
In March 2018, Adrian was recommended by the Senedd for appointment as the Auditor General for Wales and was formally appointed to the position by HM The Queen with effect from 21 July 2018.
As Auditor General for Wales and Chief Executive of Audit Wales, he leads an organisation of around 270 staff auditing the spending and performance of most of the Welsh public sector.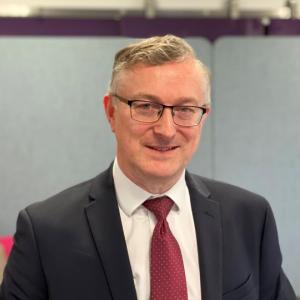 Andrew Goodall
Welsh Government Permanent Secretary
Dr Andrew Goodall was appointed to the role of Welsh Government Permanent Secretary in November 2021 and leads the Welsh Government Civil Service in delivering the priorities of the First Minister and acts as the Principal Accounting Officer for the Welsh Government. Prior to this he was Director General of Health and Social Services/Chief Executive NHS Wales, a position he had held since June 2014.
Dr Goodall has been an NHS Chief Executive in Wales for 16 years. Previous posts include Chief Executive of Aneurin Bevan University Health Board, a position held from the Health Board's inception in October 2009 until 2014 after NHS re-organisation to the integrated Health Board model.
During his 30 year NHS career, Dr Goodall has held planning and operational positions across a number of NHS organisations across South Wales as well as national roles. He has particular areas of interest in improving patient safety, quality and patient experience; partnership working and collaboration across Public Services; and delivering frontline services through service improvement and modernisation.
 Dr Goodall has a law degree from Essex University and a PhD in Health Service Management from Cardiff Business School. Dr Goodall was awarded a CBE in the 2018 New Year Honours for his services to the NHS and public services.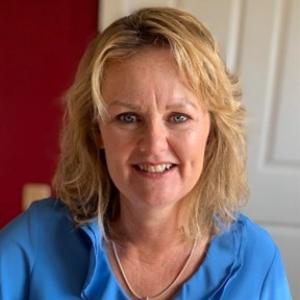 Gaynor Toft
Head of Housing and Public Protection in Pembrokeshire County Council
Gaynor is the Head of Housing and Public Protection in Pembrokeshire County Council. This includes services responsible for homelessness, landlord management function for council houses, housing adaptations, housing standards for all tenures, affordable housing strategy and build developments. She also manages the Public Protection service that includes the regulatory functions of food standards and safety, communicable disease, health and safety, animal health and welfare, trading standards, licensing, pollution and public health.
Prior to joining Pembrokeshire in 2020, Gaynor worked for Ceredigion County Council for 19 years in various roles including housing, public protection and community wellbeing partnerships.
Gaynor started her local government career in 1991 in the South Wales valleys as an Environmental Health Officer and since gaining a degree in this profession, has also completed further qualifications in risk management, health and safety, leadership and management as well as a Master's in Public Health.
Gaynor lives in a beautiful part of West Wales and enjoys spending any free time she has walking the Pembrokeshire coastal path.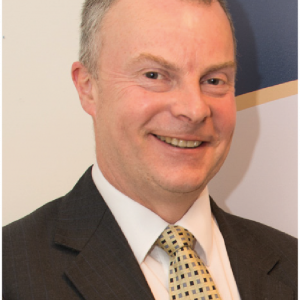 Andy Butler
Director of Finance and Corporate Services at NHS Wales Shared Services Partnership
Andy is a Chartered Accountant who graduated from University and joined Deloitte Haskins & Sells in Cardiff as a trainee auditor. After a number of years practicing in the commercial sector, Andy helped set up the Coopers & Lybrand public sector in Wales providing external and internal audit services to the NHS and Local Government. After secondments to a large Social Services department and the quality assurance department within the Audit Commission he moved to PricewaterhouseCoopers in Bristol where he was senior manager providing public sector advisory and consultancy services within the Southwest of England.
Andy joined the NHS Wales in 2007 as Director of Finance of the National Leadership And Innovation Agency for Healthcare in Wales before becoming the Lead director in 2010. During this period, he became involved with the project to set up a shared services organisation in NHS Wales and in April 2011 Andy joined the Shared Services Partnership as Director of Finance and Corporate Services. Andy has chaired the NHS Finance Academy's Finance staff development group for a number of years and has more recently taken over responsibility for the Governance work programme. During the pandemic, Andy worked closely with NWSSP Procurement Colleagues to secure and distribute PPE for NHS Wales and Social Care.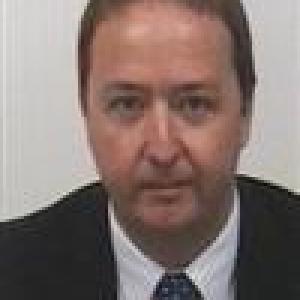 Gawain Evans
Director of Finance at Welsh Government
Gawain was appointed to the post of Finance Director in October 2015. His role involves supporting the Cabinet Secretary for Finance and Local Government, the Permanent Secretary and senior colleagues, to ensure that Welsh Government spending is properly managed and reported.
Gawain works with the Head of Internal Audit to provide advice to all Accounting Officers on regularity, propriety and value for money issues in relation to Welsh Government activities. He is also responsible for ensuring that Welsh Government adheres to the highest standards of governance and risk management. Gawain is Head of Profession for Finance and Accounting staff within the Welsh Government. He is also responsible for delivering shared services and the Grants Centre of Excellence within Welsh Government.
Gawain is a member of the Financial Reporting Advisory Board; which advises the UK Government on the application of accounting policy.
Prior to joining the Welsh Government, Gawain was with the Ministry of Defence where he worked in a variety of areas.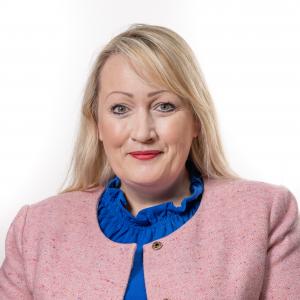 Rebecca Evans
Minister for Finance and Local Government
Rebecca Evans was first elected to the National Assembly for Wales in May 2011 to represent the Mid and West Wales region. In 2016 she became Assembly Member for Gower.
Rebecca received a degree in History from the University of Leeds, and a Master of Philosophy degree in Historical Studies from Sidney Sussex College, University of Cambridge. Before being elected, Rebecca worked in the third sector.
Rebecca has served on the National Assembly for Wales' Environment and Sustainable Development Committee and its Common Agricultural Policy Task and Finish Group. She has also served on the Health and Social Care Committee, and the Children, Young People and Education Committee.
In June 2014, Rebecca was appointed Deputy Minister for Farming and Food, and in May 2016 she became Minister for Social Services and Public Health. In November 2017, she was appointed Minister for Housing and Regeneration, and in December 2018 she joined the Cabinet as Minister for Finance and Trefnydd. On 13 May 2021 Rebecca was appointed Minister for Finance and Local Government.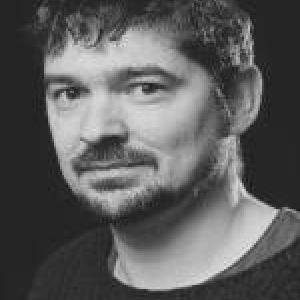 Mark Jeffs
Audit Manager, Audit Wales
Mark Jeffs is a Manager in Audit Wales' National Studies Team. He has led a wide range of national studies, including four Picture of Public Services reports, reviews of financial and performance pressures in the NHS, and public services' preparations for a no-deal Brexit. He has recently led on studies related to the COVID-19 pandemic, including the supply and procurement of PPE and opportunities to recover and reset the planned care system in the NHS.
Mark is currently responsible for studies looking at the Welsh Government's Warm Homes Programme, public sector Equality Impact Assessments and workforce planning in the Welsh Government. Mark has a keen interest in models of public service, particularly systems thinking and complexity theory. He is a member of the Chartered Institute for Public Finance and Accountancy (CIPFA) Public Policy and Reform Forum.
Prior to joining Audit Wales' predecessor in 2004, Mark worked for the Welsh Consumer Council, and was responsible for work looking at poverty, social exclusion and rural isolation.  Mark has a degree in law, a Master's degree in social anthropology and a postgraduate diploma in public administration.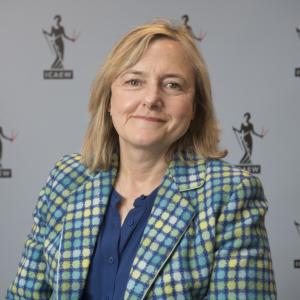 Alison Ring
Director, Public Sector & Taxation
Alison joined ICAEW in 2020 and is the Director of the Public Sector team, which supports members working in and with the public sector to deliver public priorities and sustainable public finances. ICAEW engages with policy makers, public servants and others to promote the need for effective financial management, audit and assurance, financial reporting and governance and ethics across the public sector to ensure public money is spent wisely.
After completing a law degree and qualifying with a medium-sized accountancy firm, she worked in practice for several years before joining HMRC in 1994. She spent 25 years there where she held the post of Commissioners' Advisory Accountant.
Alison is also the Director for Tax at ICAEW.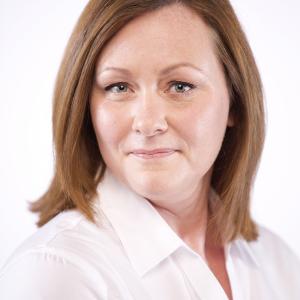 Bridget Foley
Member Advocacy Manager, ACCA Cymru/Wales
Bridget joined ACCA in September 2019; she leads on public sector in the UK  and recently took up a new role as member advocacy manager where she is responsible for identifying and developing member and future member advocacy to support strategic priorities for ACCA and the wider market.
With over 30 years business development experience Bridget has worked with organisations and their people, anticipating future business needs and delivering solutions tailored to the achievement of individual and corporate goals.  Bridget has experience of private, financial and not for profit sectors. 
In her spare time she is Chair of the national charity Attend; Attend supports and expands the role volunteers play in creating healthy communities.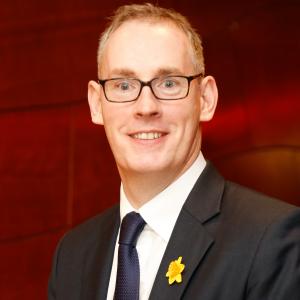 Lloyd Powell
Lloyd has worked at ACCA since May 2016. ACCA (the Association of Chartered Certified Accountants) is the global body for professional accountants. Lloyd's role involves working with ACCA's 3,500 members and 2500 students across Wales, with employers across sectors including  financial services, public sector, SMEs and practice, and with other stakeholders and partners, including the Welsh Government, NHS Wales, schools,  Universities and Colleges. ACCA supports 233,000 members and 536,000 students in 178 countries, helping them to develop successful careers in accounting and business, with the skills required by employers.
Prior to joining ACCA, Lloyd worked in the University sector for over 20 years in a variety of roles, including as Head of Partnerships at Cardiff Metropolitan University.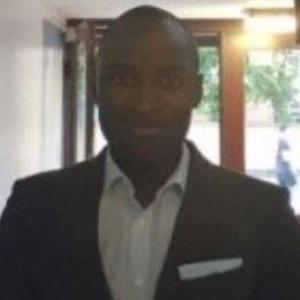 Harry Mensah
Employer Relations Specialist – Business Development CIMA
Harry's role at CIMA involves him working with UK employers that recruit, support and develop CIMA members and students.  He supports their CIMA students throughout their studies to become CIMA members and supports the CIMA members to keep their professional development up to date so they can successfully practice as accountants for the future.
Harry also supports UK employers to identify and help deliver any staff training requirements to assist with staff development whilst upholding the highest ethical and professional standards.
The future of finance and the way in which the role of the finance professional has changed has made him more in demand with employers. 
Over the last few years, Harry has supported CIMA with the NHS. He has found working with the NHS a pleasure as different areas of the NHS have different requirements and he enjoys the challenge of trying to bring together the different areas whilst also helping the NHS to meet their development needs.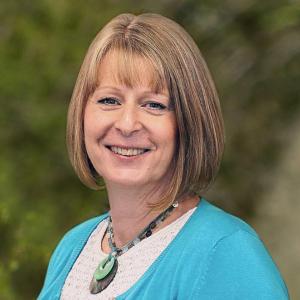 Christine Hawkins
After a five-year spell in the world of accountancy, Christine worked for twenty years in the Civil Service. Her many roles included security specialist, training manager, support staff manager and benefits manager, amongst others. In this time, whilst working full time, she obtained a BSc (hons) in Social Science with Politics and an MSc in Security Management.
Christine retrained to be a counsellor, specialising in addictions, specifically weight management. Christine ran a counselling franchise for eleven years, moving her business from Bristol to Cardiff and Barry. During this time, she continued her love of learning by completing a MA in Counselling (Cognitive Behavioural).
Following the planned closure of her business, Christine intended to semi-retire, running a small private counselling practice. However, with the learning bug still active, she completed a PG Diploma in Consultative Supervision. One of her supervision placements headhunted her to be Lead Counsellor at a new counselling project, Breathe.
Christine has grown Platfform's counselling project, Breathe, from its original small team of seven counsellors to one of sixty staff, consisting of counsellors, lead counsellors and admin staff; she is now Head of Breathe. This has been undertaken over a period of three and a half years.
Breathe works with many individuals and organisations to deliver an award-winning counselling service. These include universities in Cardiff and Swansea, Aneurin Bevan University Health Board, and local charities. Breathe also works with SMEs to deliver counselling through employee assistance programmes.
In her spare time, Christine likes to spend time with her large family, walk her dog, go camping, nurture houseplants, occasionally yarn-bomb, and be with her long-suffering husband Mike.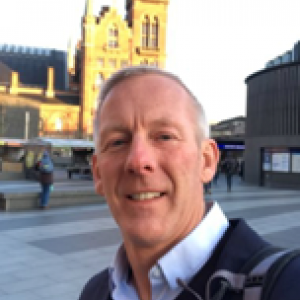 Andy Rhodes
Director - National Police Wellbeing Service
Andy Rhodes QPM is the former Chief Constable of Lancashire Police and together with Dr Ian Hesketh founded the National Police Well Being Service (NPWS), Oscar Kilo, in 2015. Oscar Kilo is now a government funded service supporting over 200,000 police personnel and Andy has recently been appointed as the Service Director.  Andy is a previous CT Firearms Commander and a member of the international INVICTM group leading on workforce welfare support. He is the convenor of a global special interest group on trauma informed practice under the GLEPHA.
16 December 2021
10:45
16:30
This event is by invitation only