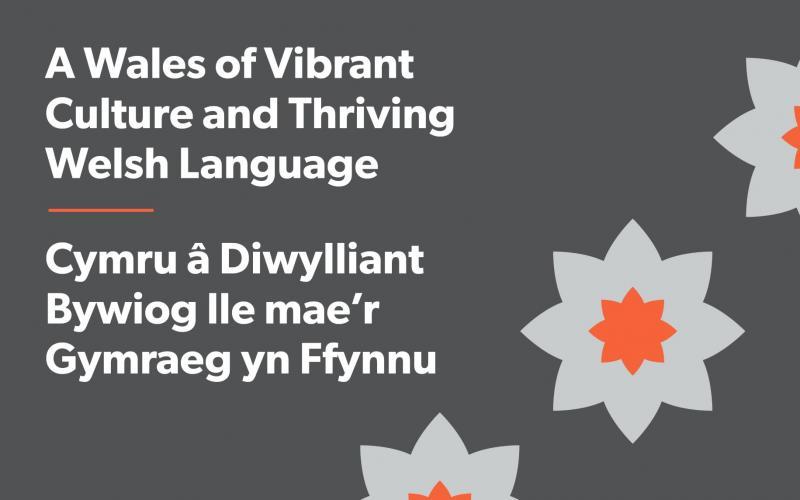 A Wales of Vibrant Culture and Thriving Welsh Language
A Wales of Vibrant Culture and Thriving Welsh Language:
A society that promotes and protects the vibrant cultures, heritage, and…
Making Equality Impact Assessments more than a tick box exercise

Done well, EIAs are more than a means to show compliance. They support the growth of a mind-set and culture that put issues of equality at the heart of decision-making and policy development. 

However, what we have seen and heard tells us that public bodies in Wales tend to use their EIAs defensively. Too often, they seem like a tick box exercise to show that the body has thought about equality issues in case of challenge. While legal challenge is of course an important risk to manage, this approach means public bodies are not using EIAs to their full potential, especially in terms of promoting equality and cohesion. 

This shared learning event aims to assist public bodies to improve use and application of EIAs beyond an exercise in compliance by bringing people together from across public services to share ideas, learning and knowledge. 

Covid Perspectives: Staff Wellbeing

A discussion on staff wellbeing during the pandemic with Speakers from Hywel Dda University Health Board.

The speakers are Lisa Gostling, (Director of Workforce and Organisational Development), Suzanne Tarrant (Consultant Clinical Psychologist), Christine Davies (Assistant Director of Organisation Development), and the conversation is hosted and facilitated by Phil Jones of Audit Wales.

Tackling Poverty in Wales: responding to the challenge

Poverty is multidimensional, complex, growing and impacting more people in Wales.

Even before the current cost of living crisis, almost one in four people in Wales live in poverty meaning they get less than 60% of the average wage. That is about 700,000 of our fellow citizens. That level of relative poverty has remained unchanged for decades.

Poverty can mean having no money in your pocket, your children going to school hungry, or to bed without enough food. It can mean not being able to afford a winter coat or heat your home, and often living for years without work or hope, cut off from opportunities and change.

The causes of poverty can also be structural, derived and enhanced by the way society and the economy is framed and works which helps create a cycle that make it more difficult for some people to provide for their families and keeps them trapped in hardship. These structures drive disparities in access to transportation, education, childcare, health care, high-quality jobs, and affordable housing.

Some of these consequences – for instance social isolation, exclusion, powerlessness, physical and emotional wellbeing – can extend and perpetuate poverty, making it difficult, if not impossible, for people to escape its impact. And often the way policies and services both within the public and private sector are set and delivered can make the situation far more challenging.
Showing 40 of 64 Resources
Over the past year, we've all seen an incredible amount of change and uncertainty. Leaders from across all parts of public services have…

Future Audit Arrangements for Community and Town Councils in Wales

In January 2020, we consulted on the proposed changes to the audit arrangements for community and town councils. The proposals were made to…

Cyber resilience in Wales

The modern world is increasingly reliant upon digital technology. The amount of data stored by public bodies is growing, and increasingly,…

Mental health and wellbeing during COVID-19

The Coronavirus pandemic has inevitably had an effect on many people's mental wellbeing to varying degrees. From key health and social…

How technology is enabling collaborative working across public services

The seminar also shared examples of organisations that are maximising the use of digital technology, enabling them to deliver services that…

Leading organisations in challenging times

We hosted a seminar with Professor Dave Snowden, as part of a commitment to support knowledge exchange and bring global practices and…

The benefits of agile working practices are more relevant than ever with the current economic climate.

Webinar: Internal Audit Arrangements at Town and Community Councils in Wales

This webinar was a great opportunity for councils to come together either as individuals or in groups to seek clarity on the points the…

Innovative approaches to public services in rural communities

The seminar is framed around the 7 well-being goals of the WFG Act and is aimed at all public services in Wales. The ideas and approaches…

Making an equal Wales a reality

An all Wales study, the focus of which is yet to be determined, will follow in early spring, reporting in 2021 with a follow up event. This…

Webinar: Future proofing public services

We discussed how strategic and operational decision makers must balance the needs of today with the needs of tomorrow. This webinar was…

Working in partnership to combat fraud

This seminar shared investigation techniques, intelligence and the use of data analytics in fraud prevention and detection. It was aimed at…

Supporting people in their communities: Reducing unnecessary hospital admissions

This seminar showcased positive partnership projects which have supported individuals in maintaining good health and preventing the need to…

Webinar: Preparations in Wales for a 'no deal' Brexit

This event was held in partnership with the Welsh Local Government Association and the Welsh NHS Confederation. 

Webinar: Let's talk cyber security

This webinar was aimed at those who have ultimate governance and assurance responsibilities at board level to enable public services to…

Young people influencing decisions about what matters to them

In partnership with Inspection Wales and the Children's Commissioner for Wales, the Good Practice Exchange hosted an event which…

Future Generations Bill Seminar

 This seminar helped the Welsh public sector prepare for the Future Generations Bill.

Can the Social Economy save us?

The Good Practice Exchange hosted a webinar with a live audience where our very own Chris Bolton shared the learning from his Winston…

Leading programmes and projects

Understand how to lead, not just manage, successful programmes and projects. 

Mutual Benefits: Building a Co-operation Between Wales and the Basque Country

This conference was be delivered in partnership with the Wales Co-operative Centre and Cardiff University Business School. It provided the…
Good Practice blogs